Winter Waters, Visual Poems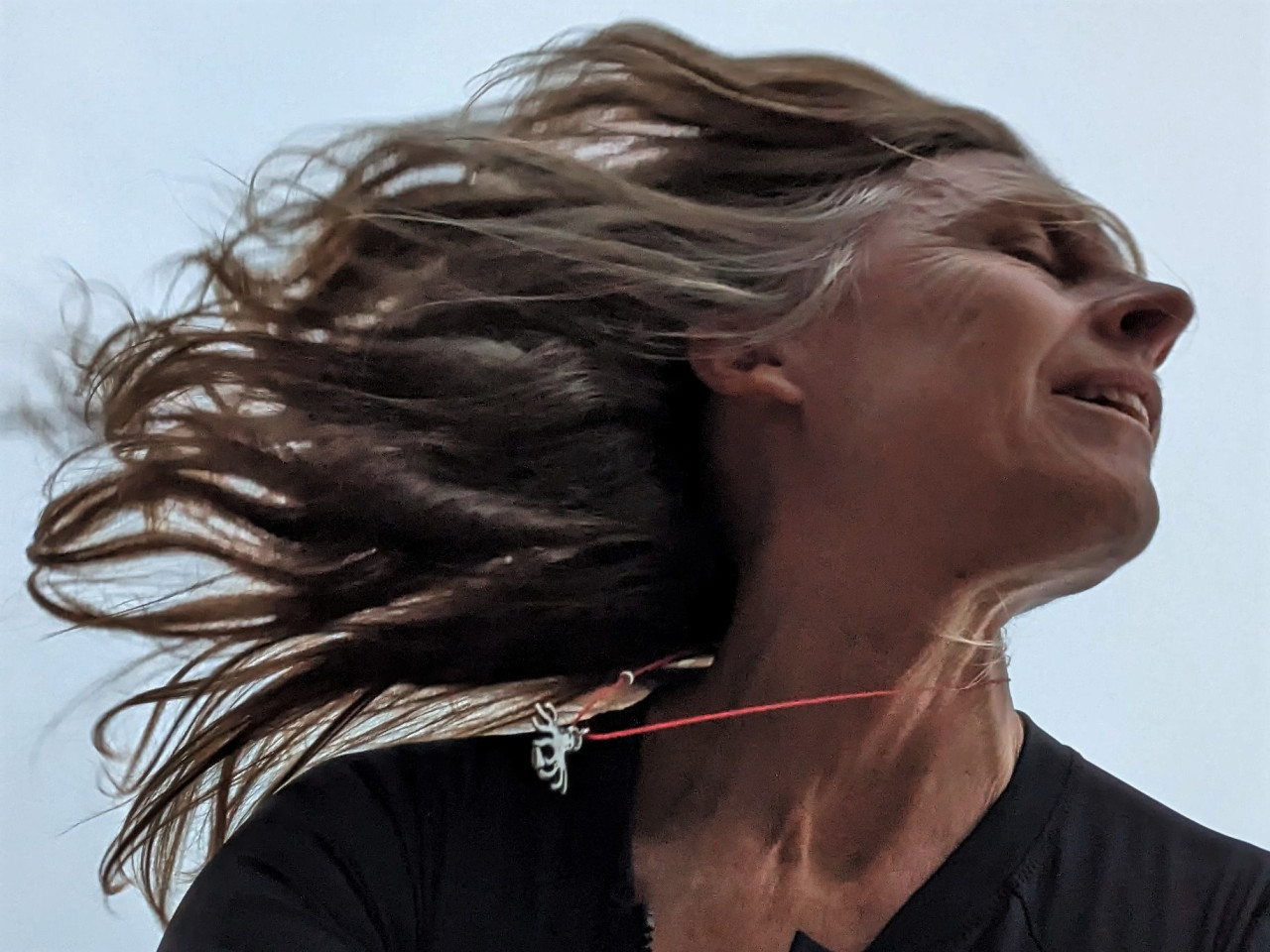 Over the course of the winter, I found myself settling into feelings and experiences of the past seasons, years, and cycles that manifested in different written and visual expressions. I enjoy transmitting what I feel in the water through video and photo and sometimes I create a story from an idea, an inspiration, a mood which may evolve into words and/or images. Winter Waters is a collection of six poems written and each accompanied by a corresponding video filmed from November to February 2022-23 - a period of transition, maturation, doubt, settling, struggling, harmonizing, seeking, sometimes finding, hoping and water...always water to find flow, to burn in its cold, to return to, to create magic with, to inspire, to soothe, to enjoy, to play.

Swimming at Dawn began because I felt called to go to the Sea at dawn, this magical time of day, when the earth wakes up and begins to sing its songs through light, animal, plant, water, sound...Waking each up day into the renewal was powerful and energizing. But I found that over time, long after a year had passed, that I began to feel drawn to the water at different times of day as it suited me. The warmth of mid-day sun is marvelous as is the bittersweet goodbye of a magenta sunset. Over the course of this last fall and winter (nearly three years of daily immersions), I found myself often reaching the sea at the window between sunset and dusk. Typically this meant I would walk home in the dark, eyes wide and open, a night creature melting happily into the darkness as the earth went again back to sleep. Precious moments of mystery and oneness. Enjoy with me my winter nesting in the waters of winter.
Winter Nesting
It's okay to let go
Sink into the slower rhythms of darkness
Cold comes and stays yet light slowly grows and grows.
Hold onto your light
Keep it close to your heart
Where it always burns bright even if at times hard to perceive.
Trust the soft murmurs
The gentle tugs for rest and nourishment.
Feed your soul what you know it needs.
Fear, confusion and doubt accompany me into winter's long night.
But I trust the light is also with me, guiding the way,
As I journey with these trying companions.
Other companions will surely come to make the going easier - courage, faith, joy, love and hope -
And join me in my winter nest.
Night Descends

Night creature, under heavy clouds,
Slips into the cold, shallow, sandy pool.
New Moon brings strong tides
Breakers crash in the distance.
Deeply feeling
The coming and going flow,
Lifted high,
Then settled low, beached, but soon lifted again.
Immersed in constant movement -
Rushing, gurgling, heaving
Water, that pulls and flows, soothes and sizzles,
Threatens to overwhelm, keeps my eye ever watchful, aware
Ever flowing around, over, under me
Back to the sea, back to source, back to me.
My body the ocean, my body the sea.

Moon Blood
Full Moon,
Rusty imprint
Moon blood, called forth,
yet again.
Monthly tidal surge as
White orb fills the sky.
Perhaps this is the last?
41 years of cycles….
Dear body's ripe fertility wanes
Yet still heeds moon's call
Ebbing and flowing
Dancing under the moonlight upon
The tidal shore.
Woman's bane.
Woman's blessing.
Woman's mystery.
Woman's wisdom.
Come to me Moon blood, come.
I welcome you now while at the same time I say goodbye.
Alas, on Day 3,
Rich, dark, mature, river flows
Burgundy wine, fall cherries.
Time to reap the harvest.
Cherish Moon blood but let it go on the ebbing tide.
Release, release, release.
Let go, let go, let go.
And the whispers, the murmurs, of the waters gently intone:
Flow, flow, flow.
Ebb gracefully,
Live gracefully,
Love gracefully,
Until we rise again to
Moon blood's unbidden call.
Water: Doorway to the Past
Reconnecting with the past
Through the cold portal that
Hurls me into the present, reflections.
Turning my face to the sun
Like my beloved stone girl,
Shell at her waist,
She reminds me of what was,
Of the beauty of what is
and of the hope of what will be.
On my heart's pilgrimage
I trust hope will turn to joy
For myself and others.

Making magic

Under gently falling rain
Wearing Dad's wool cap I knitted years ago
I carry my Advent candle into the dark chill.
Brave flame sputters yet holds under the assault of falling drops
My light burns strong in trodden darkness, which begins to embrace and hold.
My candle's intention turns hope into joy as body burns and softens in the dark morass.
Night enchants the gentle spirit.
"I am the light of my soul" fortuitously pops into the feed as I seek to share
the wonder
of a rainy night in a very cold pool in December.
Create your magic, be the light of your own soul.

Fly With Me

45 seconds
Free Your Mind
Soar Through Mental Clouds
Find the Magic
It's Everywhere
Around You
Within You
Break Free
Let it Flow


Photo Credits: All photos and videos are self portraits except the photos from Night Descends by J. Placer.
Stay Informed
When you subscribe to the blog, we will send you an e-mail when there are new updates on the site so you wouldn't miss them.
Comments
No comments made yet. Be the first to submit a comment